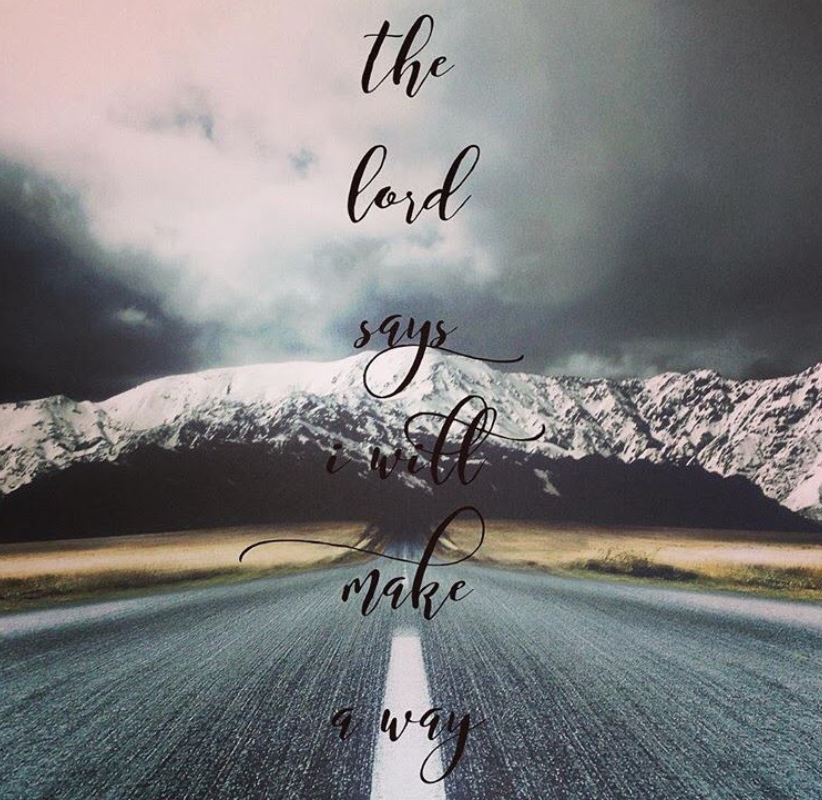 Ever feel like the journey you're on seems to be never ending?! Perhaps you've been following the path before you and you suddenly have a freak out moment wondering if you missed your exit or if you somehow didn't get the memo it would be another dozen years (of what it seems like). We've all been there.
It's super easy to be discouraged when you don't see very much light at the end of the tunnel, or perhaps question the road you're on; but the good news is there is a loving father who is sovereign over all, and when called upon He will jump in and get involved. He's a gentleman though; He never goes where He's not invited, so invite Him today! From Chronicles to Deuteronomy and even the Psalms we're affirmed that God will draw near. He will be found when we seek Him, and we will see deliverance when we seek Him too.
Feel like you've hit a dead end? Ask him to light your path and show you what's ahead. While we may not see the entire journey with twists and turns ahead, He will at least give you what you need to continue with one foot in front of the other forward. And remember this, my friend, God is not the author of confusion (if you don't have peace, heed to that! Pause and get back to where you felt peace….) then move forward. Even when everything seems desolate and unmoving; TRUST in a mighty loving God who has the ability to move mountains and provide a river in dry wasteland or a way in the wilderness! His love is limitless and his plans for you are for good! Hang on to that.
RESPOND:
Feel like you've hit a dead end or not quite sure about a decision in life right now? How can you trust Him more fully when the road seems unclear? Spend some time journaling after you ask for clarity. Write down what you think God might be telling you. He knows your heart, but sometimes it helps to share again (for your sake, not His)
PRAYER:
God thank you for your promises that ring true throughout the word of God. Thank you that you are never changing, but you are constantly at work on my behalf and for my benefit. God when we ask, seek, and knock it says in your word you will be found by us, so please draw near. Lord light my path as I'm uncertain as to the road turning and I need your wisdom. Thank you for being infinitely good and for knowing the plans you have for me. Thank you for the peace you provide and for the assurance you're not a God of confusion so you will direct my path even when it seems unknown. God I need your guidance. Thank you for your deliverance day after day and for new mercies every morning. Thank you for who you are and how you love even me. I invite your Holy Spirit to have access to every part of me and to illuminate the path before me… I am forever grateful for your guidance and ability to move on my behalf. In Jesus name I pray. Amen.
---
---
Categories: christianity, english