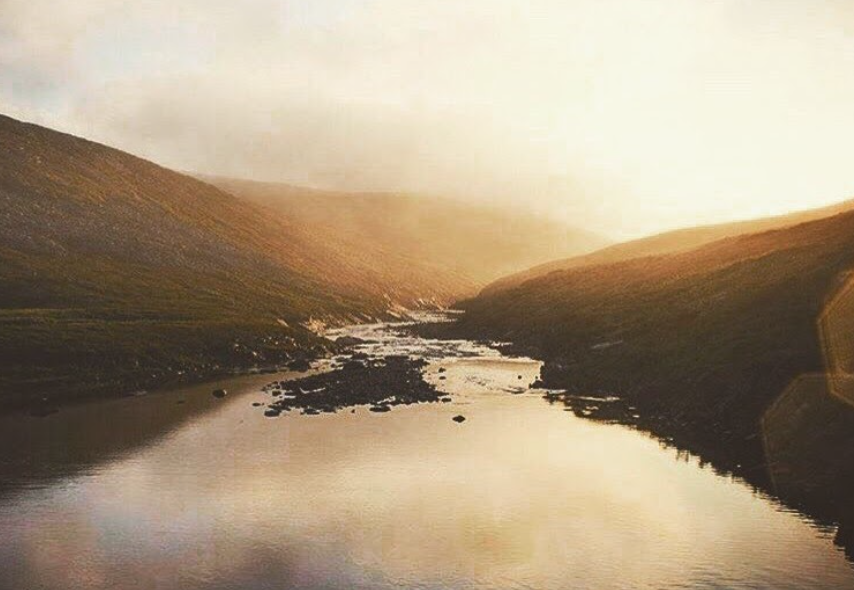 "For I am about to do something new. See, I have already begun! Do you not see it? I will make a pathway through the wilderness. I will create rivers in the dry wasteland." – Isaiah 43:19
At times you look to the distance and all you can see is miles upon miles or days upon days of what feels or appears like dry land. Not much life. Not much passing through. Not much to see. Wasteland. And yet God sees something different. He sees what He is doing! There are springs below the surface that He is causing to bubble and even he knows the pathway He will form.
If God can display His majesty by creating rivers in the midst of dry wasteland, don't you think He can and WILL do something new with your situation too?! Even if it looks bare. Even if it has no life and zero signs of a turn-around. Even if it feels dry beyond saving.
As Ezekiel prophesied over dry bones to ARISE; so can you! The Lord your God is working in your life. Friend, He is up to something new in you. Perhaps He wants to take what was dry or what felt like it was lost in the wilderness, with no signs of revival, and show Himself GLORIOUS in your wasteland! Perhaps He wants you to address what seems to be dead, forgotten and lifeless, and speak life into it!
Maybe He's waiting for you to join Him before it truly springs forth. Just like many stories in the bible, below the surface there's always a plan at work and He's already setting the stage. Sometimes it takes the faith on our end to believe him at his word. Sometimes it takes speaking out to prophesy over 'dry bones'. And when it feels like all hope has been lost or there are no signs of that dream or problem ever being solved, trust that in the very moment you offered the prayer; he set answers into motion! (Jeremiah 9:29) Continue to trust the process and look for God's goodness to be displayed in the land of the living!!
"Wait for the Lord; be strong, and let your heart take courage; wait for the Lord!" Ps 27:14
You won't be the same & it will be glorious when He shows off in your story!!!!!
RESPOND:
What in your life feels lifeless or dull?
Perhaps God is waiting on you to speak life into your 'dry bones' and rise to the occasion to see momentum start to build? Is it a forgotten dream? A stagnant idea? A relationship? Your own life?
PRAYER:
Lord as you gave Ezekiel the command to prophesy into the dry bones to live, we take a moment to call out and call forward LIFE. Lord, instill LIFE into the very situation I face today. Breathe your healing breath and renewed life into this dull and lifeless place. Let me trust you at work in the details and give me extra courage to wait on your timing. Lord, hope feels like one thing. The courage to speak out over the lifeless areas of my life is another battle. Give me the strength to stand up to what the enemy wants to be forever gone. YOU are the giver of life and hope, God. You give us new life and reason to live. Help me to see where you are creating new rivers of life, and give me the prompting to join in your work. In everything, would you allow me to get to know you on a deeper and more intimate way as I trust your process to bring LIFE into desolate places. Jesus I love you. Thank you for hearing my plea. Amen
---
---
Categories: christianity, english