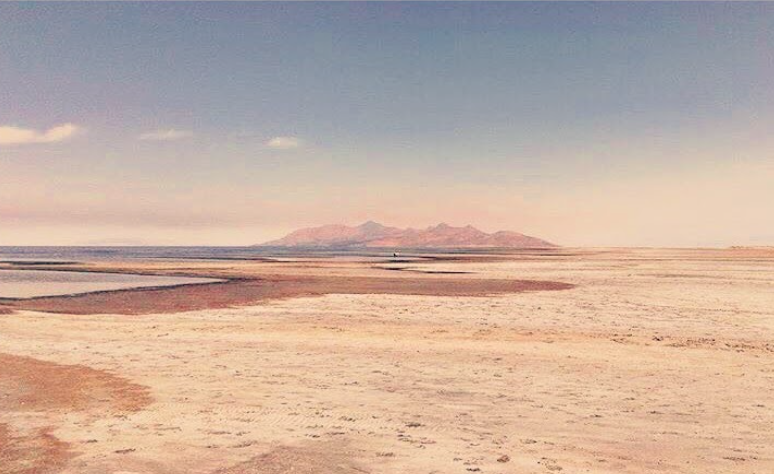 As far as the east is to the west and the north to the south; we cannot escape his presence nor love. It's never-ending. 
When you are in His keeping; He will protect you & prepare you for what's to come. When He speaks, write it down.
Try to picture this: Your heart is being held just like that vision. He guards it with His loving hands and has you in His keeping until the time is right…. The vision, like the box, appears to be far away but maybe it's closer than you think.
"I will stand like a guard to watch and place myself at the tower. I will wait to see what he will say to me; I will wait to learn how God will answer my complaint. The LORD answered me: "Write down the vision; write it clearly on clay tablets so whoever reads it can run to tell others. It is not yet time for the message to come true, but that time is coming soon; the message will come true. It may seem like a long time, but be patient and wait for it, because it will surely come; it will not be delayed." -Habakkuk 2:1-3
If we were honest with ourselves and had a conversation with others, I think most of us would say there's something in life we continue to wait on. Perhaps you had a vision years ago that you truly believe was of the Lord and you're waiting for it to come to pass. Wait for it! Although God is rarely early, He never shows up late and He is ALWAYS right on time.
Waiting for the reality of a dream or a vision to come true can set doubt and discouragement in our heart, but that's what the enemy wants. He wants to distract you from what God has already showed you.
Don't lose heart, though! While we wait, God uses this time to set things into the right place. We can be encouraged that things are already set into motion and in the meantime God is allowing our character to develop and our trust muscles to grow. Just think, when the vision is large enough, it gives God room to truly show off in an exceedingly abundant way! Like FAR greater than you could ask or imagine! (see Ephesians 3:20)
But let me ask you; would you rather settle for an answer right away that may not be God's ultimate best for you? Or, would you rather endure the process, wait for His vision to unfold and then get to look back and see all that God did in and through the process on the way to your dream?!?
Think about it.
While I'm tempted to say I'd want to enjoy the immediate satisfaction of an answered prayer, there is something so sweet about getting to look back and know the endurance and journey of all you went through to see a vision fulfilled. Wouldn't you agree?
It's coming…wait for it.
RESPOND:
Is there a vision you've had at one point or another that you've struggled to hang on to and keep believing for? Or maybe you've held onto a vision for quite some time, trying to dismiss it time and time again?
Perhaps it's truly of the Lord? Maybe today is the day you write it down and then surrender trust to wait for it to come to pass, regardless of how long it takes.
PRAYER:
Lord, today as I reflect on the vision you've given me for my life; I admit, sometimes it's hard to believe these are really from you. Lord, I believe you are the God of the impossible and perhaps YOU, God, were the one to give me that dream so long ago. Help me not to get discouraged in the waiting. Lord, while I would love for you to answer this vision and let my dream unfold today; help me to rest in your perfect timing and keep the faith as I wait for it. Let your promises ring true. Lord would you let this year be the year where I see so many visions unfold? Thank you for letting us feel safe to come to you in times of doubt, and please draw near in the process. I love you. Amen.
---
---
Categories: christianity, english